uv inkjet printer ink , can print all material is printing on frontlit, backlit,vinyl,polyester,Window film ,mesh ,backlit filmblue back paper,ect roll to roll materials.
It can be printed on outdoor advertising industry .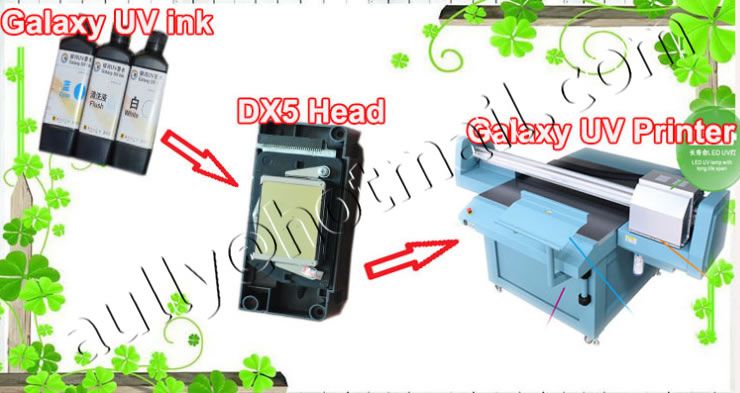 (1) Galaxy UV ink for Espon DX5 head
(2) Original one
(3) Vibrant,brilliant colors and excellent gamut
(4) 18-24 months outdoor durability without any coating
(5) DX5 Ink Of Galaxy Brand
(6) High evaluation throughout the world
(7) No any smell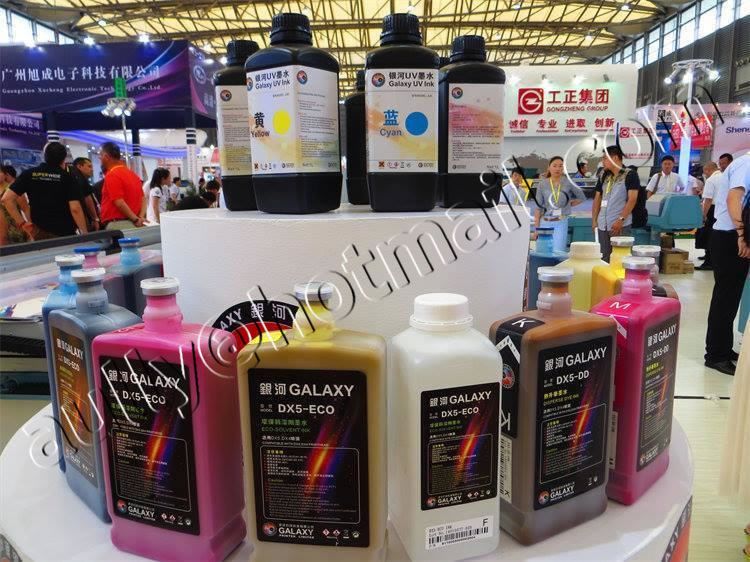 The picture is only for reference,please make the object as the standard.