About Us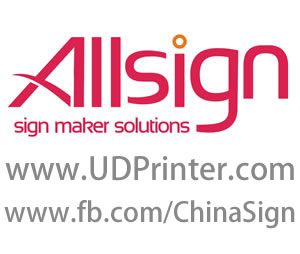 www.UDPrinter.com, who belongs to Ningbo AllSign Trading Co.,LTD. is the professional supplier of sign products in the world and specialized in providing One Stop Solution for customers to select AD equipments, AD consuming materials, sign exhibition products, etc.
She is also the authorized overseas service center by China Inkjet Printing Association, for which we as the China Purchase Office in China for most of our clients. To provide better service for our customers all over the world.
Our products cover all field of the AD and signage and all the products we supply are made in accordance with international quality standards as a result that, at present, we have more than 9,000 products online for sale. Since we implement the centralized purchasing, all the products are quoted with competitive prices. Besides, the product quality and our service are both good feedback from clients.