Flag printing printer advantages
all-in-one machine can save time and achieve maximum perfect color -- by outputting newly-printed flag without delay
--------------------------------------------------------------------------------
Personalized DIY design comes true so easily\Machine structure : 1.8m printer + heater (with filter)
--------------------------------------------------------------------------------

Signstar Flag printing printer SJ-1802TX with DX5/5113 printhead
--------------------------------------------------------------------------------
it is composed of two parts: the upper printer and the heater(color fixer machine) with filter
--------------------------------------------------------------------------------
The printing process is firstly print on fabric, then fabric transfer to heater\
By turning on the Heating switch,and set the fix temperature at 180-220℃,after heated, the work finish.
--------------------------------------------------------------------------------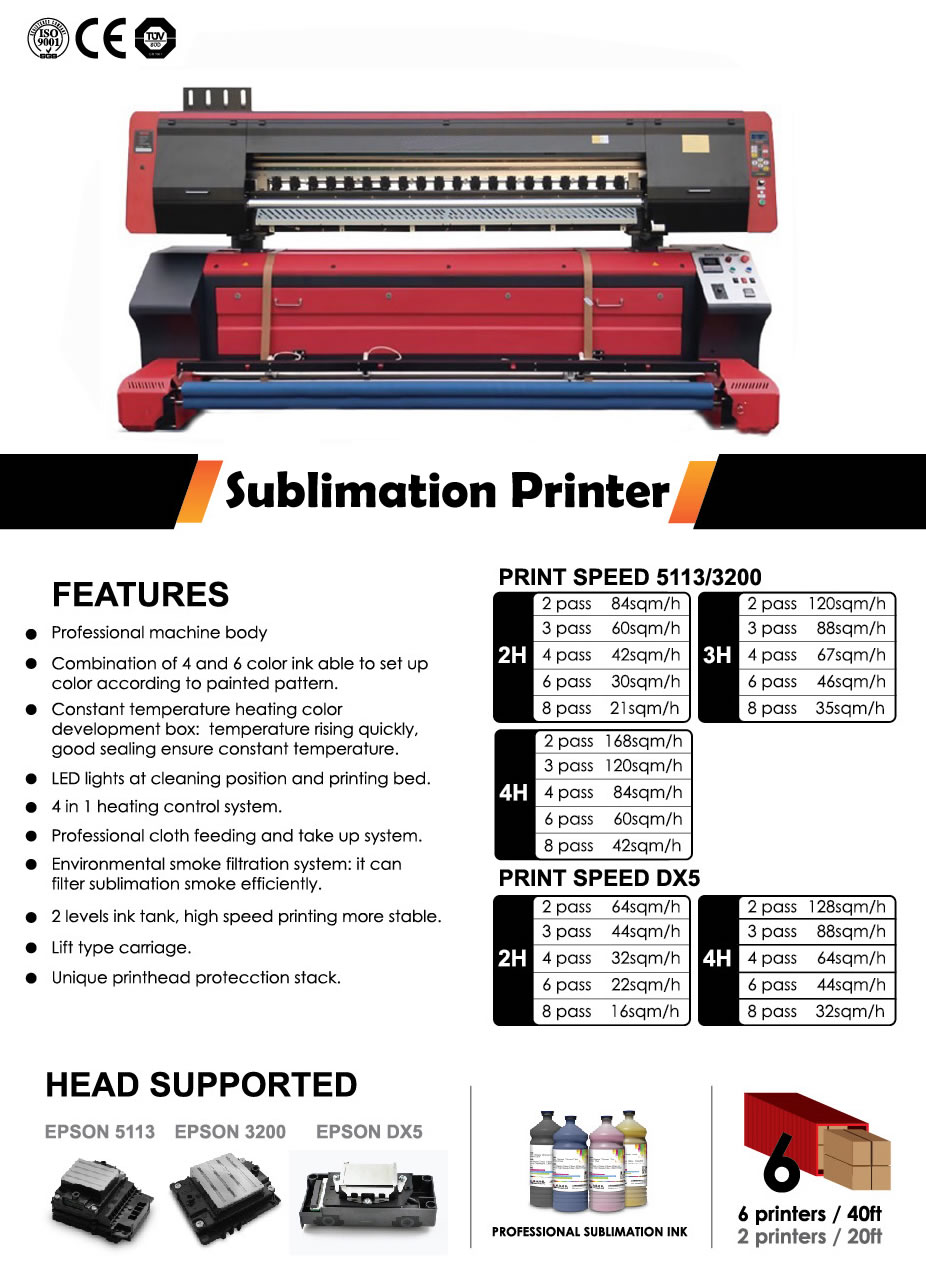 Sublimation Printer AS1800 Photos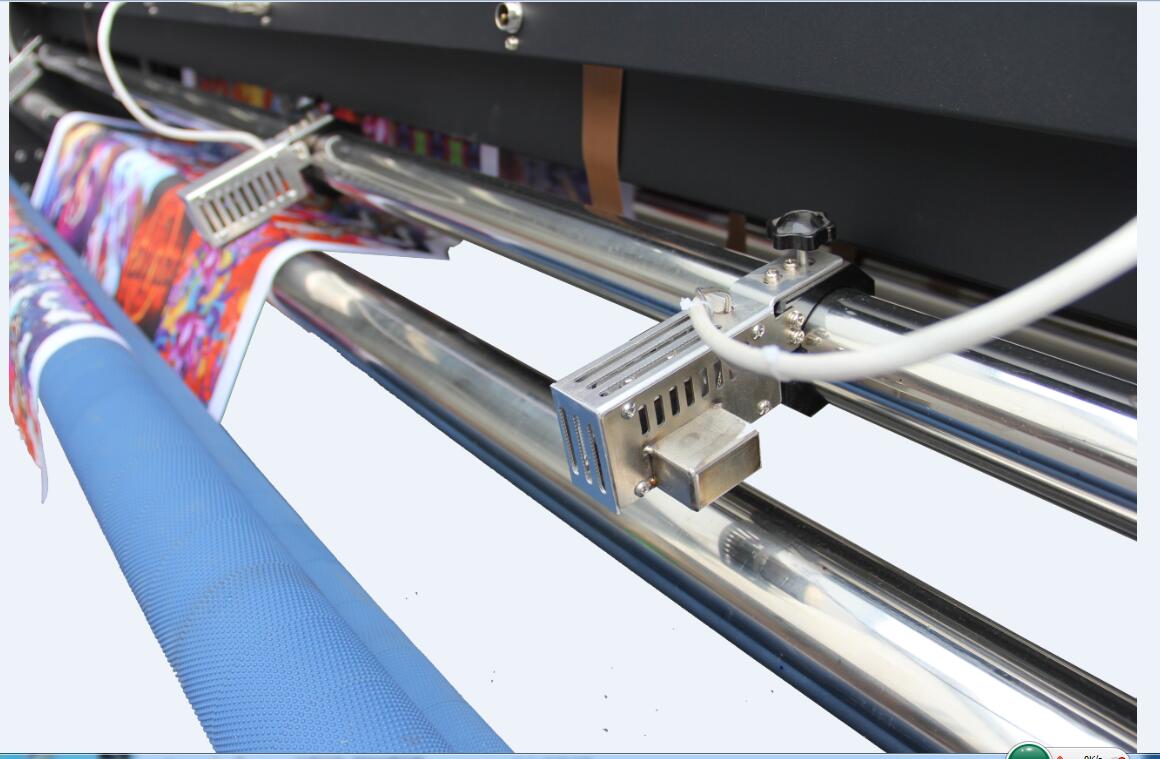 AllSign Printer - Sublimation Textile Fabric Printer AS1800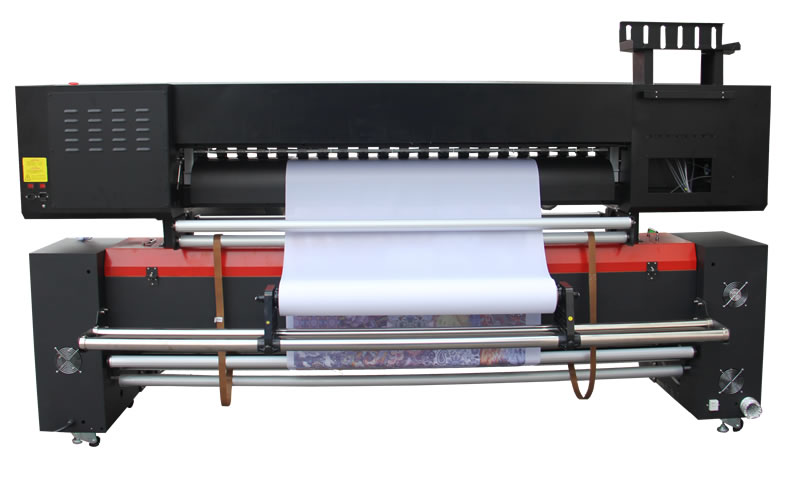 AllSign Printer - Sublimation Textile Fabric Printer AS1800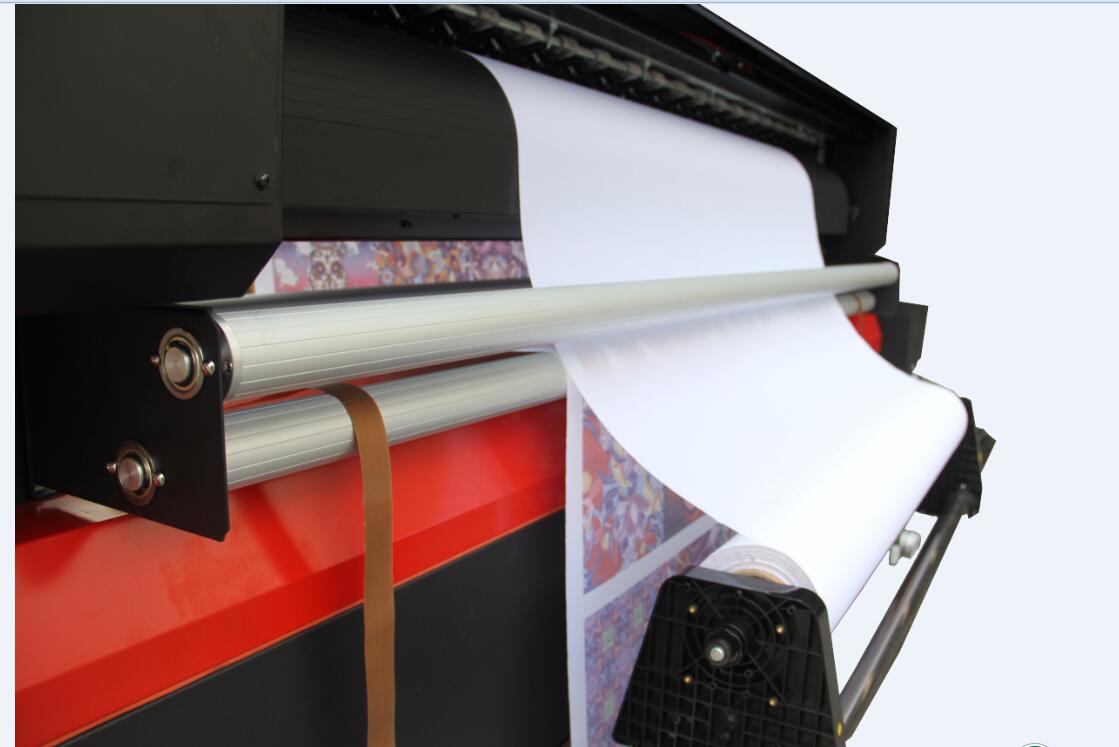 AllSign Printer - Sublimation Textile Fabric Printer AS1800
The picture is only for reference,please make the object as the standard.
The Speed data varies in different computer.
Inkjet printer prints with fine ink dots, so the printing colors may be different along with the chnage of printheads. When printing with serveal printers at the same time, a difference in printing colors may exists due to a difference exist in every single printer.
But as far as we know, most for the operation is similar for different printer.
If the video can't play, also can watch the video on Facebook or Vimeo.
Videos on Facebook
Videos on Vimeo