Spectra S-Class SL-128 AA printhead
To be used with: Swift 3360, Infiniti FY-6250SL, Agfa Jeti 3300 / Jeti 3312 Solvent RTR / Jeti 3318 Solvent RTR / Jeti 3324 AquaJet RTR / Jeti 3324 Solvent RTR / Jeti 3324 UV / Jeti 3348 HSS / Jeti 3348 JetSpeed RTR / Jeti 3348 UV Galaxy RTR / Jeti 5000 Solvent RTR / Jeti 5024 Solvent RTR / Jeti 5024 UV / Jeti 5048 UV XL / Jeti 3150 UV / Jeti 1224 UV / Agfa Jeti 2030 UV, Durst Rho 700, 3M Virtu 3600, Keundo SupraQ 3000-Bio / SupraQ 3300-DS / SupraQ 3300-PRO / SupraQ 3300-S
Remarks: Original
Description:
• The Spectra SL-128 AA is a highly compact and light-weight jetting assembly designed specifically for ink jet applications requiring multiple Printheads packed tightly together.
• These modules are ideal for fast moving, high performance printer carriage designs. General compatibility with a wide range of fluids makes the SL-128 AA jetting assembly extremely versatile.
• Two electrically independent piezoelectric slices, each with 64 addressable channels, are combined to provide a total of 128 jets. The nozzles are arranged in a single line, at a 0.020 inch distance between nozzles. Resolutions up to 450 dpi are possible.
• This jetting assembly contains serial-to-parallel converters for selecting which jets to fire; all jets can be fired simultaneously or individually. By using an optional Head Interface Board, image data can be daisy-chained into one serial stream to reduce the data interface hardware requirements. A high voltage fire pulse with controlled slew rates is used to actuate the pumping chambers within each channel.
• The fluid interface and electrical connection are at the top of the jetting assembly and several mounting configurations are possible. This arrangement permits for extremely tight packing in the print process direction. The dual ported fluid interface facilitates flushing for quick change-overs and for displacing drying fluids with inert fluids during periods of non-use.
• Optional temperature control components are available for precise control of fluid viscosity. Optional deaeration hardware can be provided.
Features:
• 80 picoliter calibrated drop size;
• 128 individually addressable, inline nozzles;
• Lightweight and highly stackable;
• Excellent jet straightness;
• Excellent channel to channel uniformity;
• High frequency continuous operation;
• Permits high viscosity jetting fluids;
• Orientation independent;
• Designed for long service life;
• Dual ported for ease of flushing;
• Optional temperature control.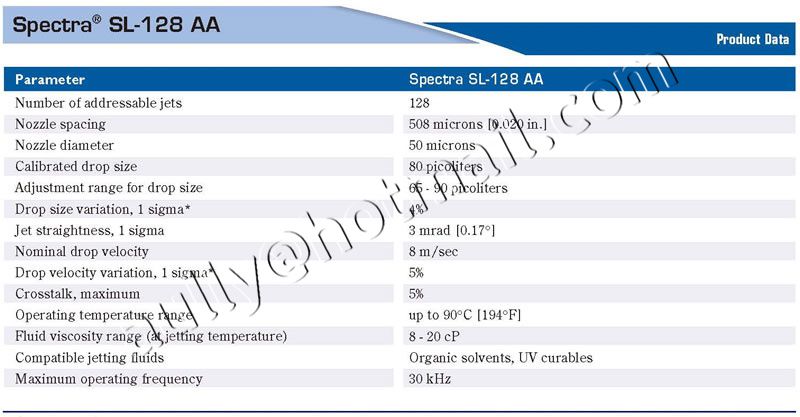 Photos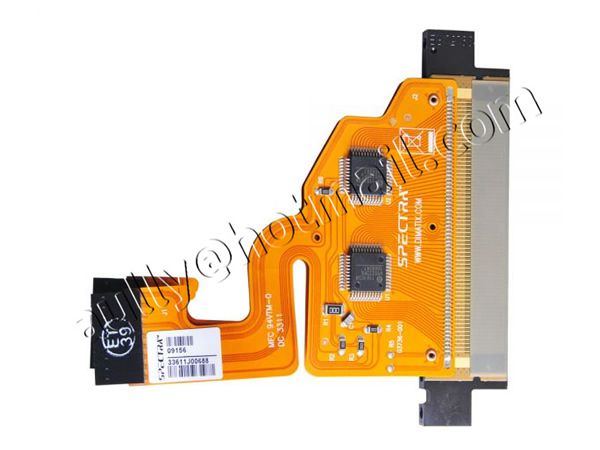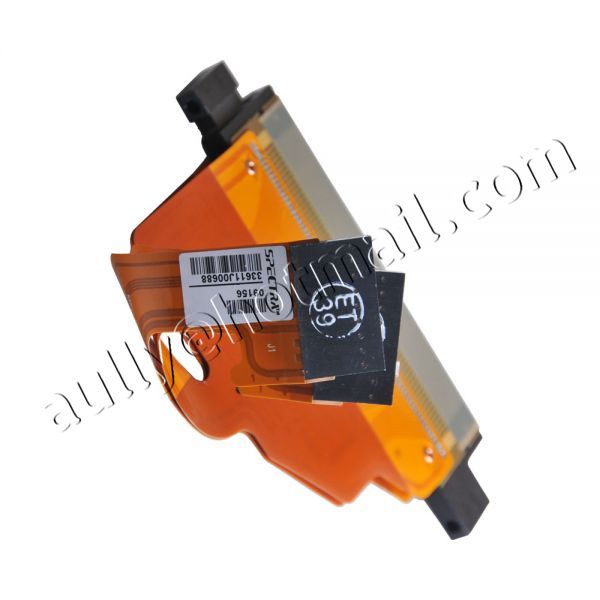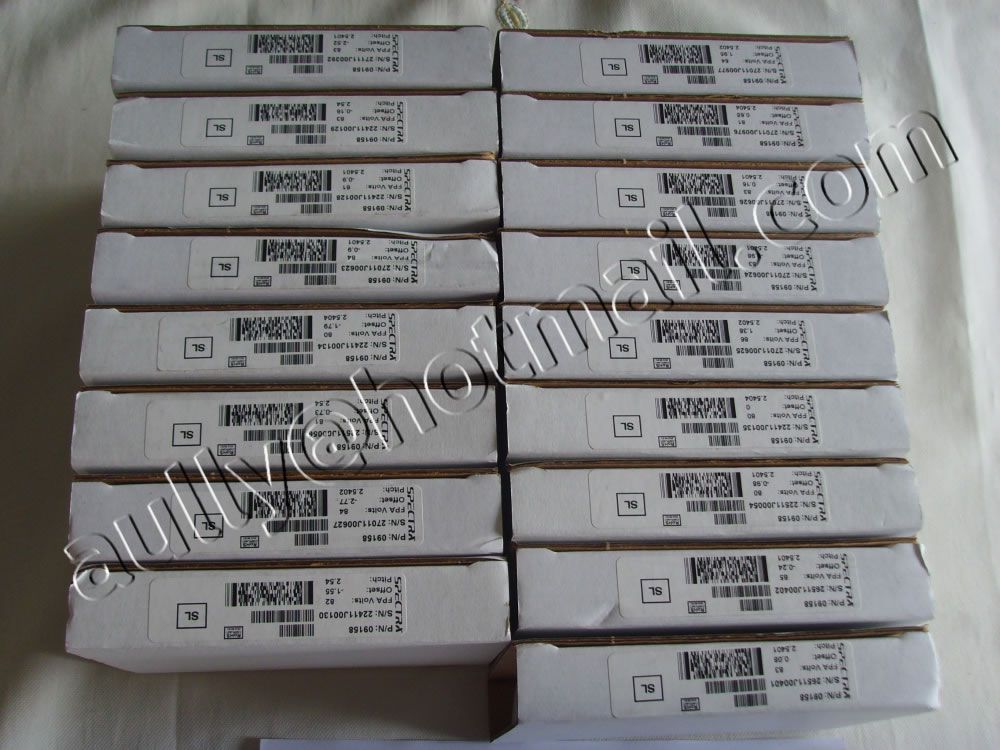 The picture is only for reference,please make the object as the standard.
Attention:
1. The printhead is required to be installed by professional persons.
2. Due to the nature of printer parts and the many factors that go into installing them, we do not accept returns or give refunds on electronic or service parts. Once the package is delivered, it is the customer's responsibility to check the package for damage. If there is any visible damage on the package, please contact us: Sales@UDPrinter.com
3. Please seriously pay attention on information of printhead model while purchasing from us. Once received your item, please inspect if the printhead matches up with the model you required. If you have any problems, it is very important that contact us as soon as possible before installing it onto machine. Please be aware that we don't accept any return and refund once the printhead is installed on the machine.