Advantage of Phaeton UD3288X Printer
1, Most famous brand,standing for printing machine.
2, The luxury machine body enhances the image of your enterprise
3, Leading Technology,High Precision,High Speed
4, 1440dpi,Carry 8 SPT-508GS Plus printhead,up to 297 m2/hour!
5, Multicolor 4 Colors( C , M , Y , K ×2)
6, 3.2m(10 feet) print width,large format printing.
7, You will get a good value for investment on UD-3288X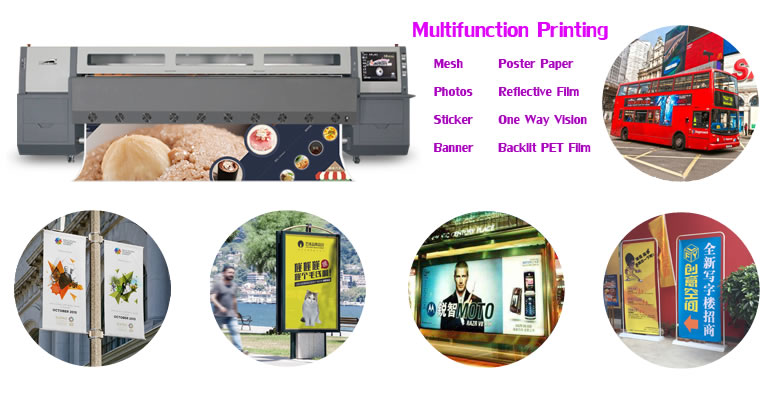 MODEL
UD-3288X
Printhead
SII Printek Inc SPT508GS
Number of printhead
8 Heads
Maximum print width
3,200mm
Print Speed (m2/h)
Print mode
Output(m2/h)
Draft
2Pass
297
Standard
3Pass
214
Quality
4Pass
148
High Quality
6Pass
99
Backlit
8Pass
74
Ink
Type:
Solvent Ink / ECO Solvent Ink
Color:
Double 4 Color (C,M,Y,K)
Capacity:
1L or 5L per Main Tank of Each Color
Ink Supply System
Low Ink Dectector, Auto or Manual Ink Supply System
Media Width
Maximum 3,300mm
Media Type
Vinyl, Window Film, Polyester, Flex, Back-lit Film, etc.
Auto Media Feeding System
Equipped (Max. Media Weight 80kg)
Auto Cleaning System
Individual Positive Pressure Cleaning ,Anti-clogged Flash Function & Capping System
Pre-heating & Drying System
Equipped
Clamp
Equipped
Print Interface
USB 3.0
Printhead Height
2 to 6 mm from Media
RIP Software
Maintop, Ultraprint, Photoprint
Input Power
AC 220V, 50Hz/60Hz
Operation Environment
Humidity:
20-80%(Recommend 40-60%)
Temperature:
15-35℃(Recommend 20-32℃)
Machine Dimension / N.W
L4,845 x W1,070 x H1,585mm / 650KG
Package Dimension / G.W
L5,000 x W1,200 x H1,900mm /1037KG
Phaeton Large Format Digital Printer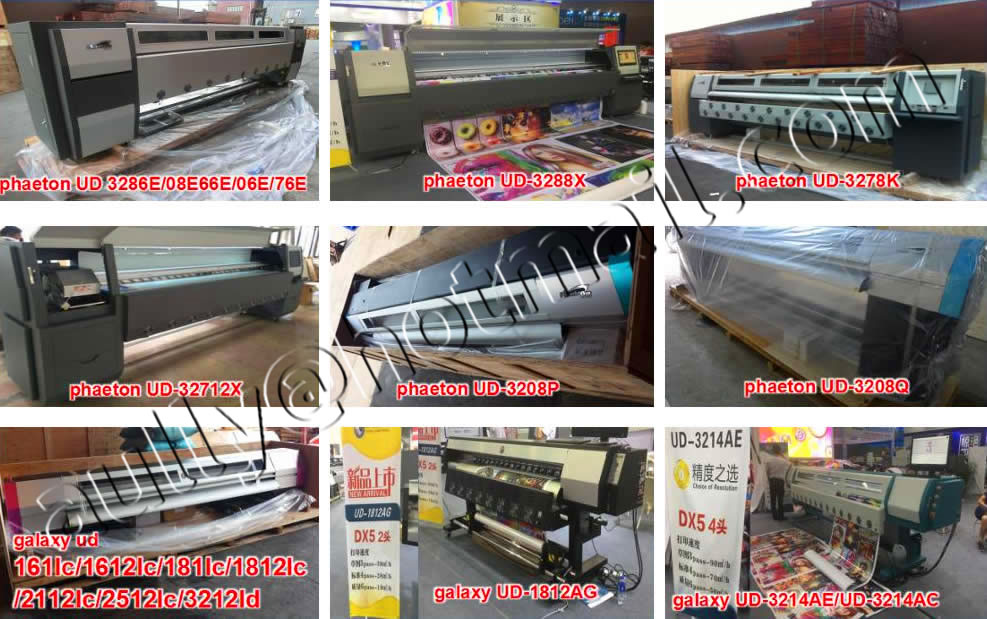 Phaeton Large Format Digital Printer Specifications: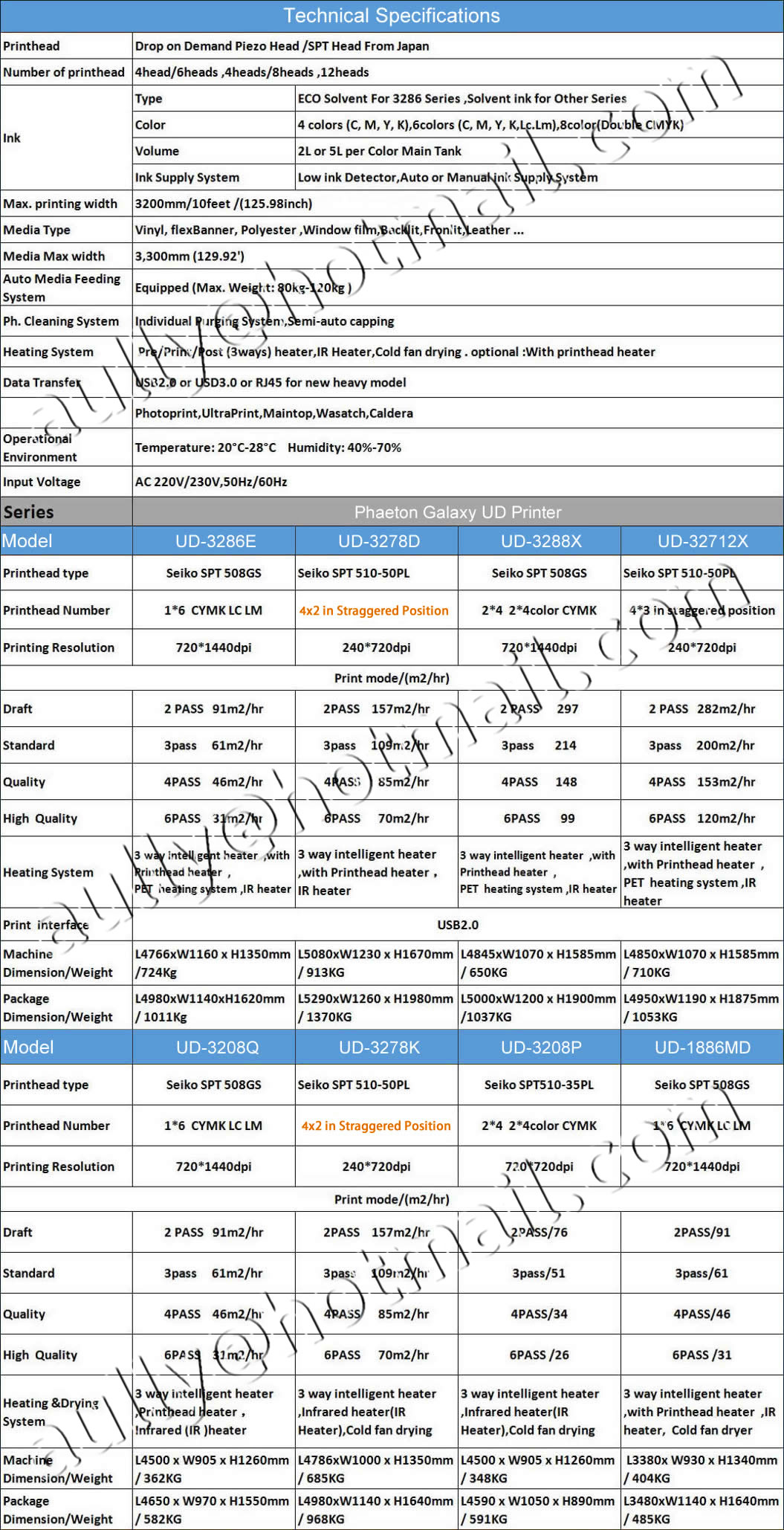 The picture is only for reference,please make the object as the standard.
The Speed data varies in different computer.
Inkjet printer prints with fine ink dots, so the printing colors may be different along with the chnage of printheads. When printing with serveal printers at the same time, a difference in printing colors may exists due to a difference exist in every single printer.
But as far as we know, most for the operation is similar for different printer.