Adopting advanced DSP numerical control system, operated with the handle,large screen displays,convenient operation,simper maintenance,designed with more human nature.
Applying to gear wheel transmission in Ydirection,dual engines and high-power driven ,guarantees the speed and power; X,Z direction adopting bolt pole transmission ensures the precision in processing.
Unique intelligent calculation fully develops the potential of the engine and leads to high processing speed ,the synchronization of curves and straight lines, smoother curves.Travel high speed can reach 12Meter/minute.
Unique and dynamic renewal of the system enables the customer according to different processing requirements to change the controlling ability of thesystem,effectively improves the processing efficiency(Please start the operation with the instructions of the technician from the factory or agent)
32M saving capacity can store more than 3 processing files simultaneously and read one at random.
Connection with the computer via USBinterface enables data to be transmitted in a second,supports hot plug and play in the system Window98/NT/2000/XP.
More compatible: It is compatible with such CAD/CAM software like type3/artcam/castmate/proe/UG/wentai software,etc.
It is able to go on engraving when the electricity is cut or the tool is broken.
| | |
| --- | --- |
| MODEL | LD-1325 |
| Area of platform | 2900×1320mm |
| Travel of Engraving | 2500×1300×200mm |
| Maximum Speed of Engraving | 20000mm/min |
| Engraving Spindle | Frequency2200W |
| Rotational Speed of Spindle | 6000-24000rpm |
| Manner of Receiving Data | USB |
| Memory | 32M |
| Format of Instructions | G code 、HPGL |
| Cutter | ф3.175&ф6.00 |
| Power Supply | AC220/50HZ |
| Electric Power | 2200W |
| Driving System | Stepping Stepper high-power two-stepper motor breakdown |
| Weight | 720kg |
Photos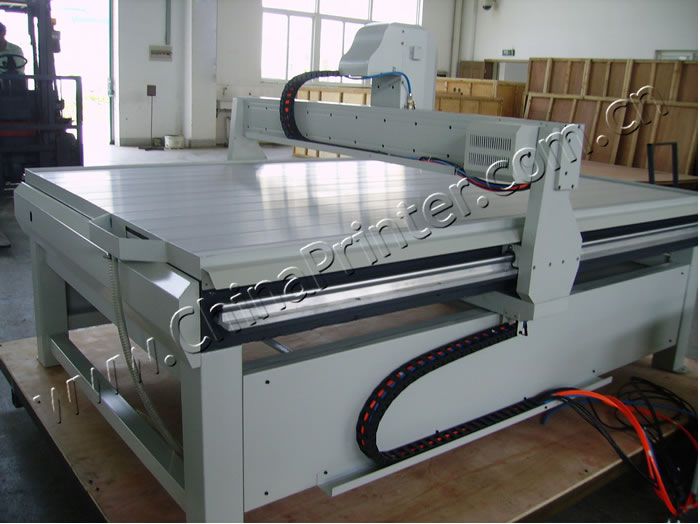 AllSign Printer - CNC Router .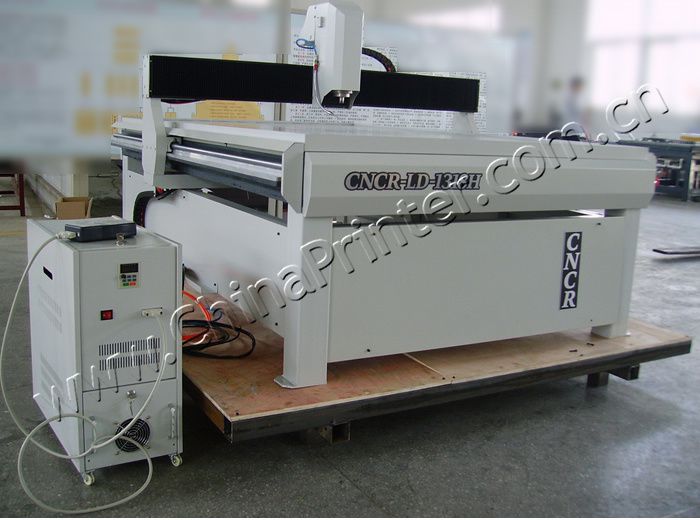 AllSign Printer - CNC Router .
The picture is only for reference,please make the object as the standard.
The Speed data varies in different computer.
Inkjet printer prints with fine ink dots, so the printing colors may be different along with the chnage of printheads. When printing with serveal printers at the same time, a difference in printing colors may exists due to a difference exist in every single printer.
But as far as we know, most for the operation is similar for different printer.