Features:
• This Self-Adhesive Vinyl use the white/grey/black glue. and the performation of coverage is well.
• The surface film has the good performance of the ink obsorbing, can be applied to a wide range of inkjet printers.
• Use the removabe glue, to ensure the cleanliness of the bottom paper and facilitate to the second use.
The application of the printer type:
Solvent: Vutek, Noel, Scitex, DGI,Teckwin, Yaselan, Flora, Fitto,Infinity, GongZheng, LiYu.
ECO solvent: Mutoh, Roland, Mimaki and others.
Used for the wide format digital printing indoor and outdoor, the eco solvent printing and screen printing, mainly used in advertising of the windows of the buses, taxis, subway and other means of transport, glass wall advertising, windows of shopping mall advertising.
Description:
Film:100 micron glossy white, soft monomeric calendered PVC film
Adhesive: Removable white solvent acrylic adhesive
Backing: APP pure wood pulp paper, 140gsm
Width:1.27/1.37/1.52m
Length:50m
Shelf Life: Up to 1 year at 20℃ and relative humidity of 50%
Durability:Up to 1 year
Suit for:

Solvent inkjet √ Eco solvent inkjet √ Screen printing √
Common Applications:
Vehicle graphics
Glass wall advertising
Curve advertising
Durable Signs and Labels
Exhibition graphics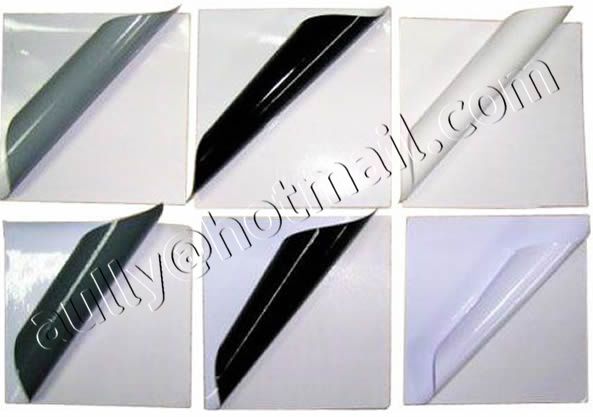 The picture is only for reference,please make the object as the standard.