Download the PDF Catalogue for Konica Solvent Printer CK3212
1.Advanced feeding & collecting system;
2.Three feeding modes for different operation conditions: inserted type, deposited feeding type with two rollers, deposited feeding type by dragging media with three rollers;
3.Separate packing, only 4.2CBM, more safety, more economical;
4.Unique printhead protection stack;
5.Printhead heating system, suitable for low temperature working environment in winter;
6.LED lights the printing bed for better observing printing quality and color bar.
7.CK8/CK12 printing speed: 80m²/h,120m²/h.
Brand Sparepart
Standard Setup
UMC-KM512-8H Boards
Honsoft UltraPrint RIP software
Leadshine 180W servo motor For X and Y motion
Germany Igus drag train
Germany Igus Power cable
Italy Megadyne belt
American Value Plastics tube connector
Taiwan Hiwin linear guide with two pcs mute slider
JYY DC ink Pump
Classic Printer body
High quality

171mm

wide printing bed
Two row big power AC drying fans
LED lights at cleaning postion and printing bed
4 in 1 heating control system
Rear-Printing bed-front-Printhead heater
Separate ink purging system
Lift type carriage
Unique printhead protection stack
Multifunction Feeding and take up system
2pass

180 x 720dpi

120㎡/h

240 x 720dpi

80㎡/h

3pass

180 x 1080dpi

78㎡/h

240 x 1080dpi

60㎡/h

4pass

180 x 1440dpi

60㎡/h

240 x 1440dpi

45㎡/h
Specification:
Item
Parameter
Printhead
Model
CK3212
Printhead
KM512LN Printhead
Number of Head
12PCS
Printhead Hight
2mm-4mm Media Adjustable
Ink
Ink Color
CMYK(4 color)
Ink Type
KM512LN special ink
Ink Supply
Auto ink supply system
Ink Supply Detecting System
Lack of Ink Supply Detecting System
Heating type
Heating System
Front,Back,Bed Heater
Heating Temperature
Normal Temperature~800C,Suggestion Temperature: 40~650C
Drying Sytem
Equipped Drying Fan
Media
Print Width
3200mm(max)
Media Type
Banner, Flex ,PVC,Mesh ,Adhesive vinyl,PP paper ect
Media Feeding
Photoelectricity Sensor and Automatic Feeding System
Print Speed
Standard Quality
180x720 2pass, 120m2/h/
High Quality
180x1080 3pass, 78m2/h/
Ultra Quality
180x1440 4pass, 60m2/h
Print interface
USB Interface
Temperature and Humidity
Temperature:180C~290C Humidity:50~80%
Rip software
PhotoPrint DX10.5;UltraPrint
Input power
Voltage:AC220V,Frequency:50HZ
Package Dimension
L*W*H(mm)4700*1030*1540 / 850kgs)
L*W*H(mm) 4630*760*1100(Separate Package-1)
L*W*H(mm) 990*520*670(Separate Package-2
AllSign Konica Printer Advantages



Photos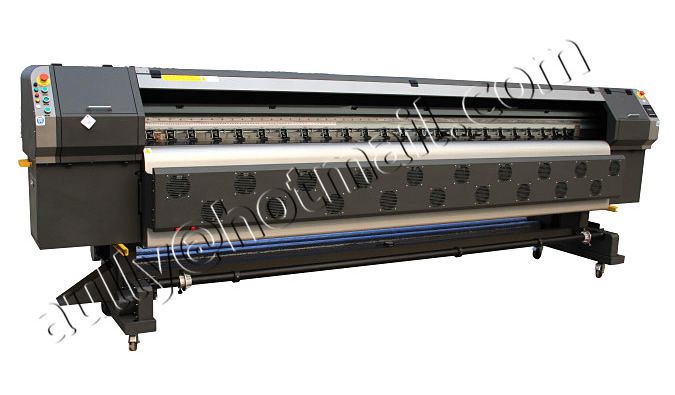 AllSign Printer - Konica CK3212.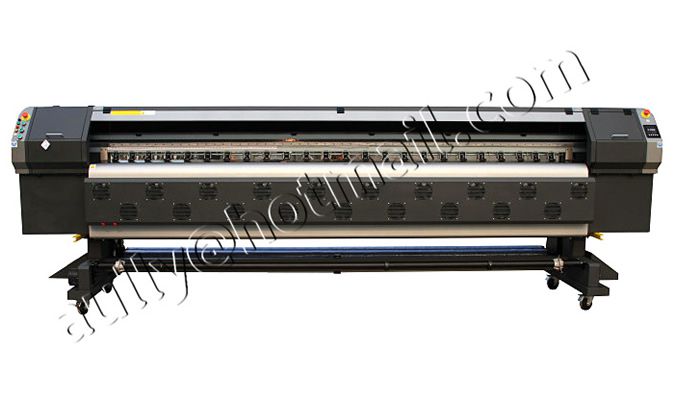 AllSign Printer - Konica CK3212.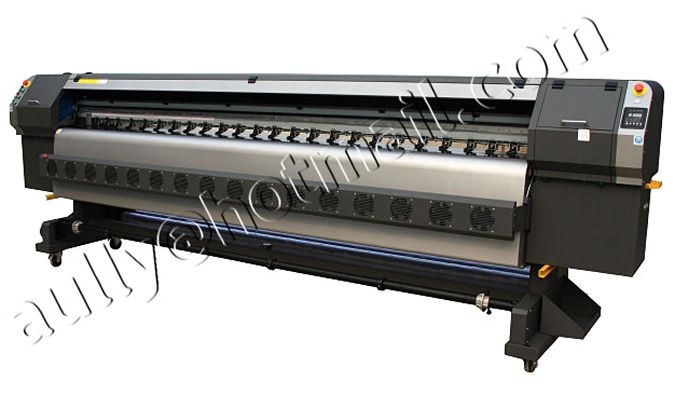 AllSign Printer - Konica CK3212.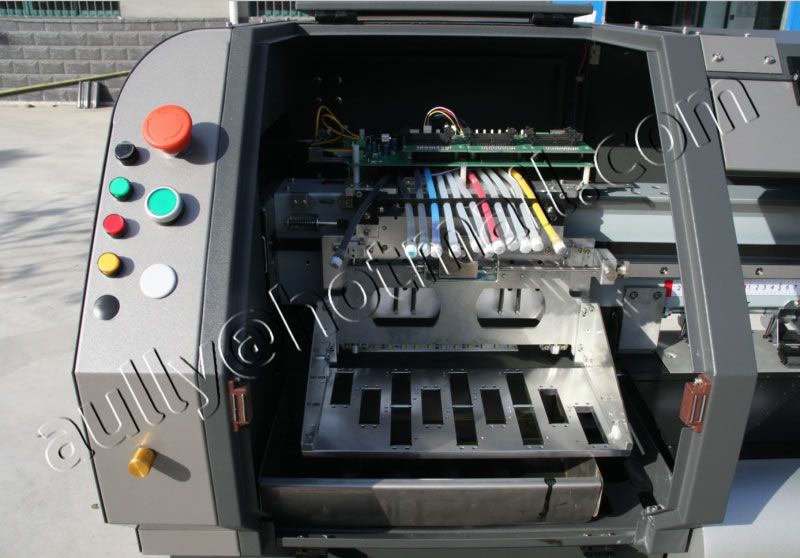 AllSign Printer - Konica CK3212.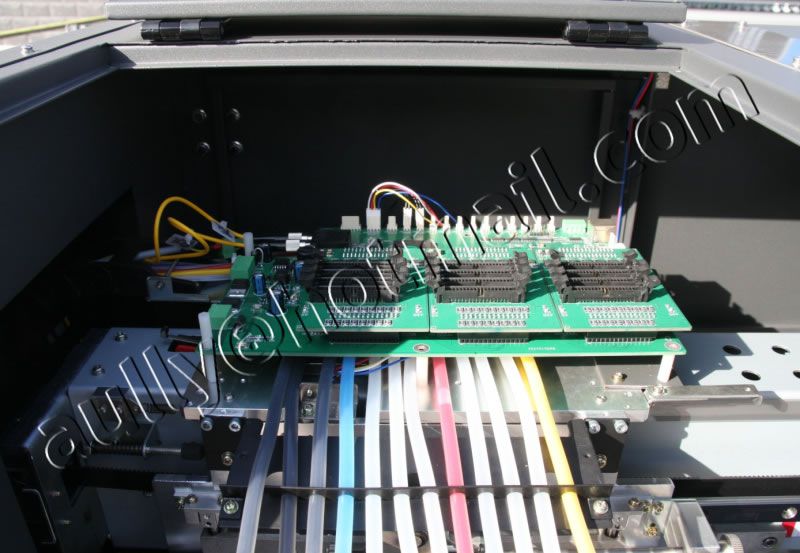 AllSign Printer - Konica CK3212.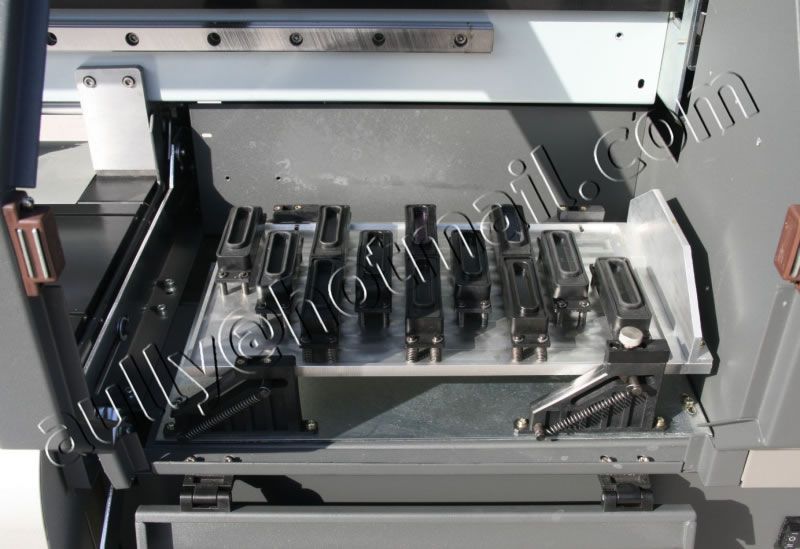 AllSign Printer - Konica CK3212.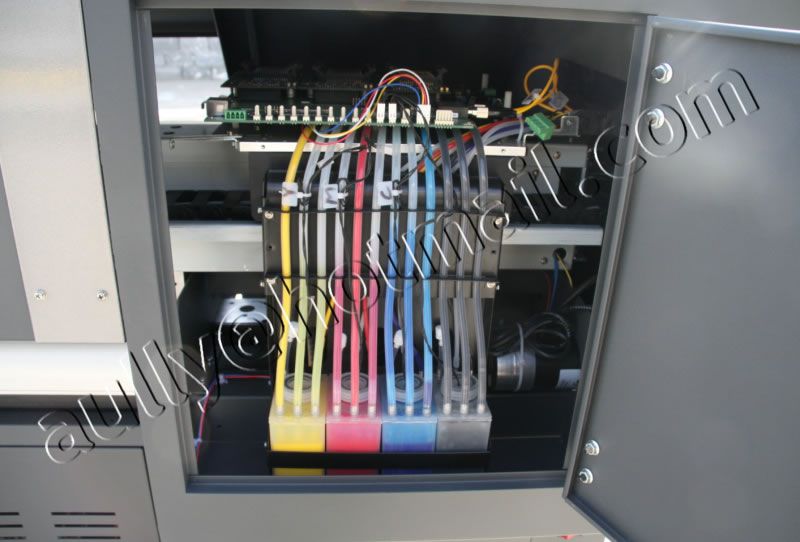 AllSign Printer - Konica CK3212.
The picture is only for reference,please make the object as the standard.
The Speed data varies in different computer.
Inkjet printer prints with fine ink dots, so the printing colors may be different along with the chnage of printheads. When printing with serveal printers at the same time, a difference in printing colors may exists due to a difference exist in every single printer.
But as far as we know, most for the operation is similar for different printer.